---
Unincorporated Mural Project
The Unincorporated Mural Project is an ongoing effort to support art in our neighborhoods. In partnership with Victor Ving from Greetings Tour, we'll be curating a mural gallery at our Altadena location. A new Artist every year! Grant provided by UCR toward project annualy.
Please email your submission to mural@unincorporated.coffee
---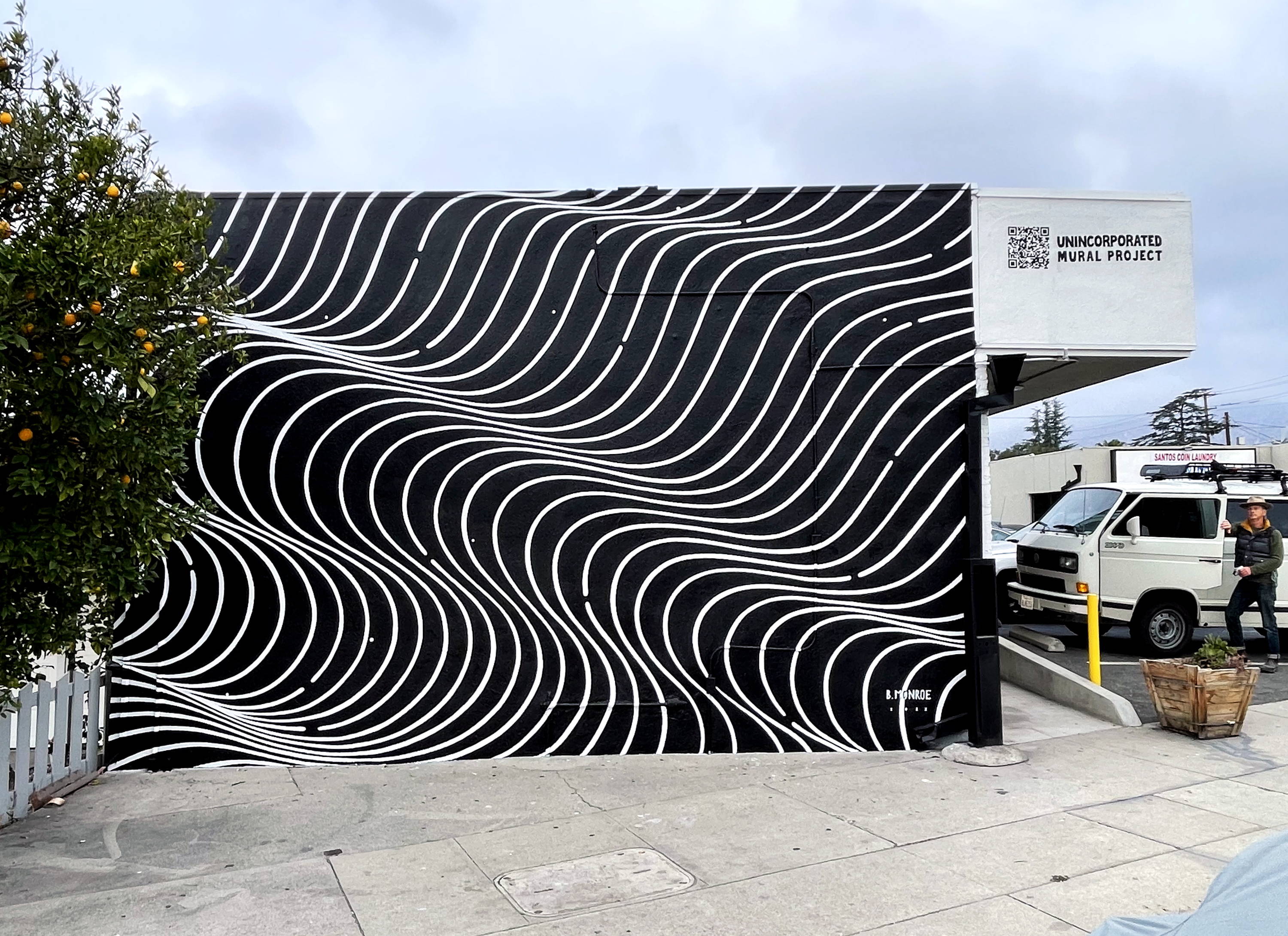 ---
Brendan Monroe is an artist based locally in Los Angeles and a graduate from Art Center College of Design. His work is focused on finding form and space in nature and using it to illustrate an abstract world. The mural outside is a representation with loose definition of a fluid, steam or undulating flat surface.
---