---
Unincorporated Mural Project
The Unincorporated Mural Project is an ongoing effort to support art in our neighborhoods. In partnership with Victor Ving from Greetings Tour, we'll be curating a mural gallery at our Altadena location. A new Artist every year! Grant provided by UCR toward project annualy.
Please email your submission to mural@unincorporated.coffee
---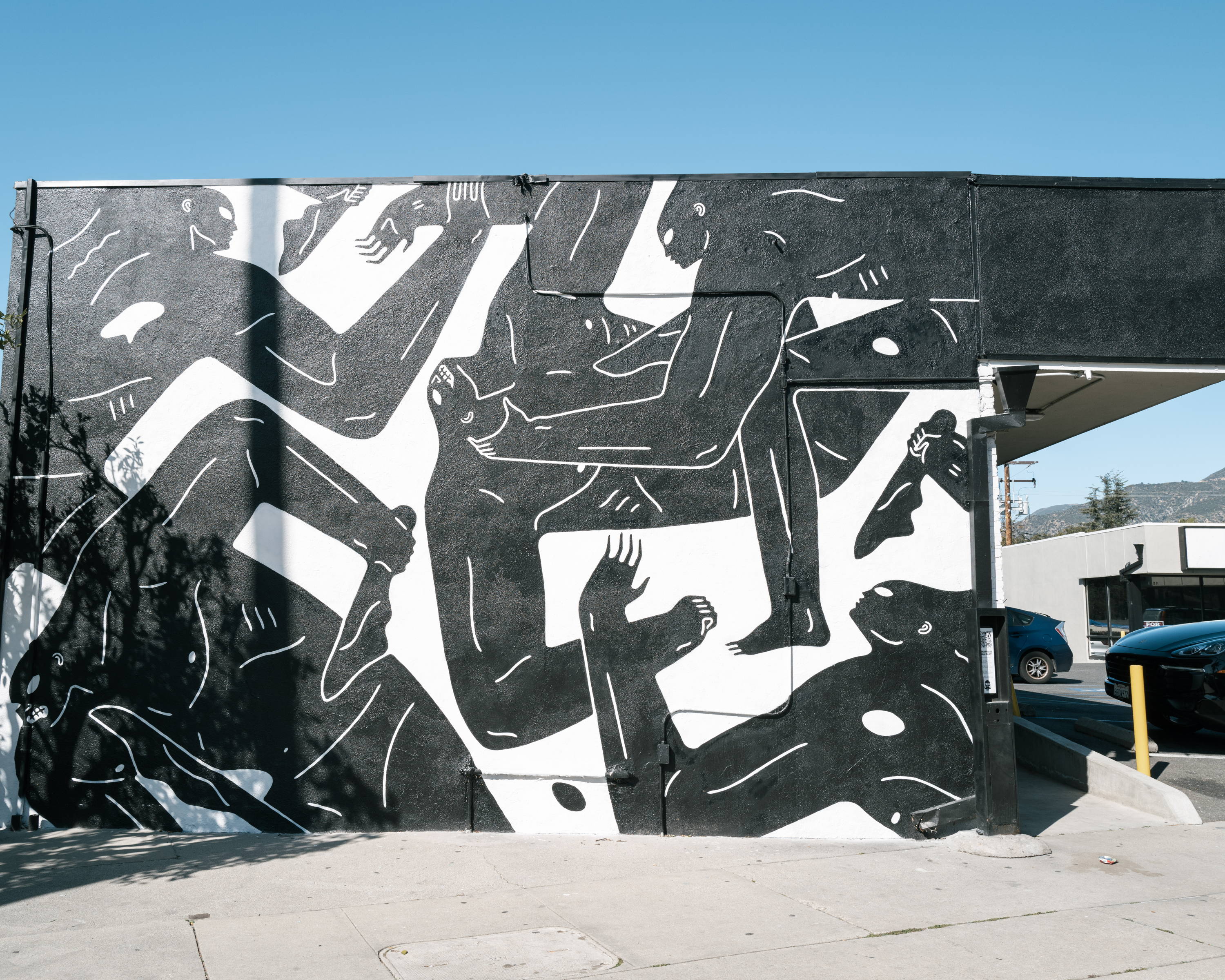 ---
Cleon is a local Altadena based artist whose chaotic and violent paintings show clashing figures in a struggle between power and submission in the fluctuating architecture of contemporary society.
Peterson works with a spare color palette, often limiting himself to black, white, red, and yellow. He received his MFA from Cranbrook Academy of Art before going on to exhibit in New York, Los Angeles, Miami, London, Paris, San Francisco, and beyond.
---